Matter of Heart
Sunday, July 27, 2014
We've been plotting for months.  And Ive been teasing her for nearly as long.
"Before school starts, I have a big surprise for you".
We made a paper chain and she took off a link every day counting down to the day her big surprise would be unveiled.  She had her own assumptions of what it might be.  Love her imaginatively!
(Check out this cute Movie)
The big mystery was that one of my dearest friends and fellow heart-momma Faith, was bringing her daughter Maggie (Evies best buddy) to Thailand for a visit!  Bravely venturing overseas (she doesn't love flying as much as I do) and leaving her other precious 3 kids in the care of her mom and husband for nearly two weeks was such a blessing to my heart.  Feel so loved that people would give up family vacation time and such resources to come!
The big day dawned early.  I woke Evie at dark-thirty in the morning and hailed a cab to the airport telling her someone was bringing her present to hand off to us.  (not entirely a lie).
Good thing I know my child and anticipated what her reaction would be (and warned Faith to prepare Maggie) or her best friend might have misinterpreted her response.   Evie had that "deer in the headlights" response and was completely disarmed to see Maggie run up and throw her arms around her.  It was such an "out of context" experience and it took Evie a few moments to regain her composure.  Evie told me later that she didn't know it was Maggie for sure until a couple minutes later.  Poor kid, dragged out of bed at 4:30 and expected to have her wits about her 🙂
Five minutes later, the two were arm-in-arm and spent the next 10 days pretty inseparable.
Its rare, but a few times in life, God blesses you with a friendship that defies the boundaries of space and time and distance.  I love that Evie and Maggie have found that kindred spirit in each other at such a young age.  Their special hearts uniquely bond them, but its so much more that makes their precious girlhood friendship a once-in-a-lifetime gift!   These girls….whether in the backwoods of the Carolinas….or the suburbs of Missouri…..or city-slicking it in Bangkok….they are happiest when they are together!
Maggie was a total trooper taking the humidity and heat in stride and embracing our way of life.  Lots of polluted city air bouncing around in open tuk-tuks and lots and lots of walking!  By about day 5 when asked what she wanted to do she said "anything that doesn't mean we have to do stairs or smells or traffic or waiting"
Welcome to Bangkok darlin'!
And Faith got her own education of transportation in Thai culture!
Our days were full…..and fun……and cultural…..and exhausting…….and crammed with memories.  Faith and I agreed that some memories might be better than the experience themselves.  For example, cramming 9 people into a taxi for an excursion.  We clocked some hours sitting in traffic but managed outings to the zoo, to the legendary Chatachak market, and even a boat trip with 6 girls to the temples…..without loosing anyone!
The girls had little bags.  Every night the "camp fairy" would come and deposit something in their bags.  A matching outfit….a bauble or nail polish….or a paper invitation to something like…………..
…..high tea at a fancy hotel…..
…..or an excursion to Mr Jones Orphanage (our favorite bakery/milkshake joint)
….or a girly afternoon at a spa getting manicures…..
They played hard…..
And slept even harder……
Maggie even got to take a "trial class" with Evie at her dance school.  Can I just tell you, there was something about seeing our "blue babies" dancing together all decked out in pink that got to their melancholy mommas!!
It wouldn't be a proper visit unless crazy momma got out her camera for a little photoshoot of the cute matching outfits Faith made for the girls.  This is a little sneak peek….you can see more from our rooftop session on my photography page.
C was a great sport to give Faith and I some mommy-time too.  We stole away a night or two for foot massages and a fun ladies night on a rooftop overlooking the sparkling city!   How blessed I am to have this woman in my life.   Its been unlikely circumstances that have knit our hearts together…..the special hearts of our daughters.  Its the "club" we would never have chosen, but the blessing of friendship God has woven into this tapestry of pain is redeeming and beautiful!
One of their last nights, we treated the girls to a late night outing and dinner at sunset overlooking the river.  The girls bravely tried some Thai food (and then needed ice cream an hour later to top off the empty space).  We shopped the Asiatique craft market and took the girls for a ride on the giant ferris wheel spinning high above the towering skyscrapers and city nightscape.
And Maggie was even here to help us welcome home big brother Tristan after his 5 weeks away.  Just another one of the sisters!!
It was a tearful goodbye when we bid our friends farewell.  Faith and I feel the gravity of the distance between us and I think there is always an unspoken notion when we see these two together that there will be more hard bridges to cross in their futures and we don't know what might transpire before they are again carefree and playing together.  I pray their friendship will be for a lifetime and that God will continue to use their stories, their zeal for life and their overcoming by His grace alone to continue to let their little lights shine!
Tuesday, January 28, 2014
Today we celebrate.
Today we remember.
We released balloons to commemorate a little girl who has left in indelible imprint on our hearts forever.
We watched them sail off into the sky and our conversation turned to heaven….and healed hearts…..and eternity.
Every year we remember, but this year, her flood of tears completely took my by surprise.
"Mommy" she sobbed after releasing the balloons, 
"I just don't want to wait.  Im ready.  I want to be in heaven now! I want to see her (Annabelle) and be with Jesus"
This is what I desire for each of my children….a homesickness for heaven and awareness that this is not our home.  But her wisdom beyond her years has always been a bittersweet trait.
"Mommy, I want to be in heaven because I know there are no more tears."
"Grandma says there will be a special place for me there, right?"
"Is it true that this isn't our real home, but our real home is in heaven?"
"If I die before you, will I have to wait a long time until you come?"
"But when? WHEN will I get to go?"
"Mom, I want to go now, I don't want to wait until Im like a hundred years old like you, I want to go when Im six".
Weighty words coming from a six-year-old.  He has set eternity in her heart.  
She skipped off to the playground……..then bounced back,
 "Ok, Im ready, I want to invite Jesus into my heart".
We talked about sin and our need for a Savior.  And about grace and forgiveness and the finished work of Jesus at the cross.  And she got it.  In her innocent, receptive, beautiful heart, she got it.  She came home and with her daddy and I by her side, prayed a simple childlike prayer to ask Jesus into her heart….to take away sin and forgive her and give her new life and relationship with Him.
For this day we have prayed for 6 years.  For our daughter to come to know Jesus as her personal Lord and Savior.  To see her walking in relationship with Him.  No greater joy!  Our little "Evangeline" ("bringer of light") now carries The Light in her heart!
And as I kissed her goodnight, her precious words rang with conviction, 
"Goodnight mom.  If I die tonight, Ill see you in heaven!"
This world pales in comparison to the joy set before us!
Great cause for celebration in the heavens today!
Today we remember and honor Evie's very first friend Annabelle – happy birthday little angel!!
Today celebrate Evie's re-birthday – only God could draw her to Himself in such sweet timing!!
My heart (and eyes) overflow!
Great is Thy Faithfulness!!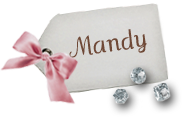 Friday, January 17, 2014
Today she turned 6.
Every year, I picture how Ill react next year around her birthday.  I imagine myself a bit older, wiser and emotionally unshakable.  Surely with another 365 days behind me, Ill be able to put it all behind me too and commemorate a birthday with no unsettling memories shrouding the celebration.
Every year….Im wrong.
birthday date with daddy
January stirs it all back up for me every year.
I can remember every day leading up to her 2 week post-date delivery.  I can recall in vivid detail the week and a half we had her home and thought she was "normal".  My mind wanders often to the "what if's".  The phantom "could-have-been" moments that looking back we know may have been her last.  We were oblivious to the storm that was brewing.
Today we celebrate 6 years of answered prayers and miracles but are still haunted at times by the trauma of those first weeks and years.  Im fighting off the feelings that could send me spiraling into an emotional tizzy.  Sometimes, the memories are still so raw and vivid.
But today, as we celebrated another birthday for our little miracle-girl, all I can breathe through the welling bitter-sweet tears is "thank you!"
Thank you falls so inadequately short for all of you who shouldered our unbearable burden with us and held us up in prayer!  You were Aaron and Hur for us!  
Wendy, I still wonder if you'd not raised questions about her breathing, what would have happened!  You were impetus to get her checked – so glad we did!
Judy, your presence in those first frightening utterly "blue" moments and friendship that followed was a gift!
Allison, Jeff and James who showed up at the hospital only a few hours after our frenzied drive following the LifeFlight chopper – thank you.  Thank you for crying with us, footing our hotel bill and praying for peace for our hurting hearts.
Precious Katherine, for dropping your life and coming to hold ours together, we are so grateful.  Thank you for "mothering" our other 4 children and offering them stability in such an unsettling time!
My mother was our constant by our side…advocating for us, making sure we were eating, had beds to sleep in and were supported in every way.  She wept with us over Evie's bedside and prayed us through some dark nights.  Daddy too who did everything he could even while caring for his own daughter also in a medical crisis – thank you!
Aunt Anya, you took moms place so she could come to our side.  Bless you!
Joy and Bryna, our precious nurses.  You cared for our Evie with such tenderness and compassion.  Thank you the reassurance and comfort you offered.  Joy, when you told me "everything will be ok and someday she will come running back through these doors when she's 3 or 4 to visit us", I dont know if you really believed it.  She was at her very worst then, but it was exactly what this momma needed to hear!  
Amanda, thank you for sharing your husband.  Yours is a thankless job at times I know as he spends long hours caring for these babies and you have to shoulder all the responsibility at home.  We are so thankful for Dr. Forbus and Dr. Bradley!!
God knows some of the sweetest relationships have been birthed out of the most brokenness.  For my precious Rebecca and those early weeks our daughters spent together, I will forever cherish.  Thank you friend for teaching me to celebrate.  To celebrate every moment knowing it could be the last. Thank you for introducing me to hairbows!  And thank you for the hope your example has offered that come what may, God is enough!


We had meals catered in, a vehicle offered to us and a gorgeous Charleston home at our disposal.  God lavished on blessings and loved us through so many who generously gave and served us.  You all know who you are, too numerous to name.  Thank you for giving, serving, praying and loving!  Tabitha, I will never forget the gorgeous gift basket you delivered celebrating our new baby – something that is easily forgotten in the midst of a medical crisis.
Janalee, your simple gesture to sit with me and paint my toe nails and just genuinely be a friend to me is not forgotten!
Our church family rallied.  Laura, you and Emma were so precious to come and pick us up when it was finally time to go home. 
My inlaws Dwight and Patti were there for the long-haul.  They watched the kids for countless tests, proceedures and hospitalizations in the months that followed.  So grateful to have in-laws like you!
Faith, you have been the one friend who "gets it".  So glad we've had eachother for those PTSD moments.  Thank you for constantly talking it down with me when I need it most and for loving my girl as your own.
It was the best of times, it was the worst of times.  Never would I want to go through it all again, but never have I felt so loved and cared for.  
Glancing back 6 years later.  Loving each of you who have walked this road with us and loved our girl through the storms.
God has and continues to teach us so much through her life.
Grateful!
Eucharisteo!