Celebrations
Monday, October 10, 2011
Hey Columbia friends….I only have 2 spaces left for shooting Christmas Mini-Sessions.  If you'd like photographs of your family to print, enlarge or use for Christmas cards, these sessions are at a special rate just for this purpose.  They will be reduced price family-friendly, short and sweet mini-sessions that I anticipate will be a lot of fun!  Join us one of the first two Saturdays in November to get some fun family photos!  Contact me to reserve one of the last slots.
smithmandy@mac.com
On another note…looking for something fun to do with the kiddos home from school on this dreary Columbus Day?  These are a tradition in our house and the kids have a blast every year making a super clean mess…
Soap Boats!
Give kiddos plastic knives and let them whittle their own Nina, Pinta and Santa Maria.
Carve off corners and round the bar into "ship-shape"
Next, hollow out the middle…
…taking care not to do this….
If you do find that your little one is a little overly ambitious with the knife (and it becomes not-so-sea-worthy), simply use soap shavings to plug the hole.
Attach sails to popsicle sticks or toothpicks.
And if you're like me, you'll have at least one non-conformist child (can you guess who?) who will want to title their own ship.
Fill a huge bin with water or let your little ones spend an hour in the bath sailing their fleet of ships!
Simply shake off shavings and throw drop cloth in the washer….no laundry soap necessary:)
HAPPY COLUMBUS DAY!!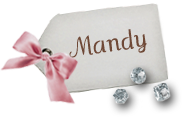 Wednesday, September 28, 2011
Tuesday, November 2, 2010
The Craftsman…
His masterpiece…
The very surprised little birthday girl….
Britain's personal interior decorator (aka Grandmoni) helping with wallpaper….
A housewarming party to celebrate…
With sweet friends gathered….
And treats to go around…
We love an excuse to have tea and cake, can you tell?
6th Birthday's are a big one at our house. My grandfather started the tradition when I (his first of four grandaughters) turned 6. He crafted a beautiful dollhouse and surprised me for my birthday and then continued the tradition with my three sisters. Abi got my childhood dollhouse and C has taken on the mantel with our other girls. The box said 30 hours of assembly…..Im quite sure it was supposed to say 30 days!
A true labor of love!